rgveda99 wrote:
Nerina wrote:
I've never seen My-Hime, so that reference went over my head.
She's a crazy selfish manipulative little girl who would do almost anything to get and keep his man toy like most jealous girlfriends do in real life.
Ah, a yandere... I'm not actually a fan of that trope, but I suppose some people might have found that an interesting addition. However, two of the main characters -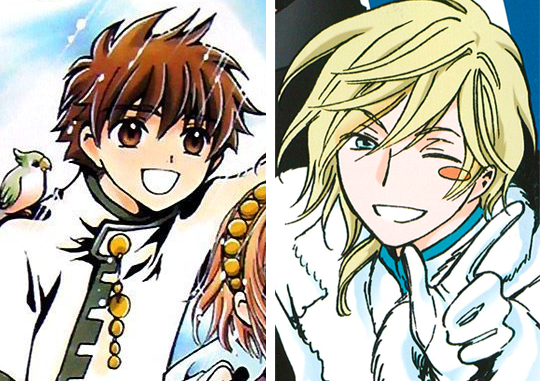 Create more than enough conflict
(video clip), I think...
(
Warning:
Those are spoilers.)
@Clow
On a related note, I caught up on the rest of
Tsubasa World Chronicle
earlier today. I don't really know what to think of the storyline as a whole, but there were some funny/cute moments, including this adorable "family" moment:
Awww.
Clow wrote:
I do not personally think that "Cardcaptor Sakura" is the best manga CLAMP has created, though. It is the most popular, for sure (and I do like it); however, it is not as artistic, poetic, chaotic and/or thought-provoking as "xxxHolic," "Tsubasa Reservoir Chronicles," "Tokyo Babylon," and "Magic Knight Rayearth." In my opinion, even unfinished CLAMP titles, such as "X," are better than "Cardcaptor Sakura."
I agree.
Cardcaptor Sakura
is super adorable and I'm enjoying the sequel, but I'd have to go with
Tokyo Babylon
as my favorite. (I'm also a fan of
X
, and I'd like to see the conclusion of
Legal Drug
/
Drug & Drop
....
someday
. o.o)