Jane,
Sailor Moon Plus is a very outdated version of Sailor Moon Classic. Classic removes Plus from the Destiny Revival series. With that being said, Classic was the first game to be fully developed and optimized for the Nintendo Wii. The other titles have not. I was working on re-releasing the other games with similar enhancements before life took over for me.
I still plan on re-releasing the games as I find time to do so. I am also working with Project Deimos to get my hosting for Destiny Revival back so these releases can be current and not all over the place.
Speaking of which, I know we did not make a holiday update like we usually do, but after seeing the posting of the Android port of
A Pistol for Odango
, it has forced my hand.
Sailor Moon S will be the first Destiny Revival game to be optimized for an Android release. Back in April, some preliminary tests were done with Sailor Moon Classic to see what needed to be done for the rest of the re-released games to be optimized for Android as well. Sailor Moon S will play the same on every system that supports widescreen, all the way down to PSP. Our primary focus however, will be the Nintendo Wii, Android, and PC.
Here are some screenshots of Sailor Moon Classic in action on Android. The devices being tested are an Archos 70IT Tablet and my personal phone, the HTC EVO 4G: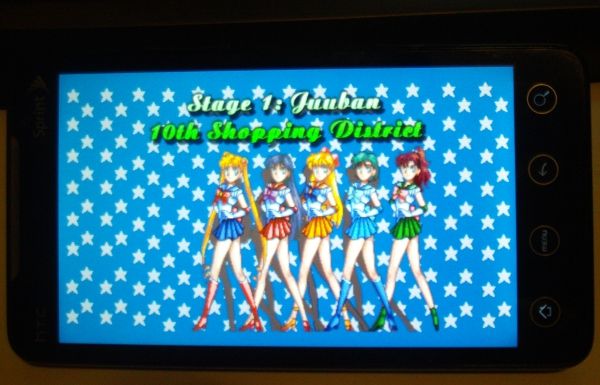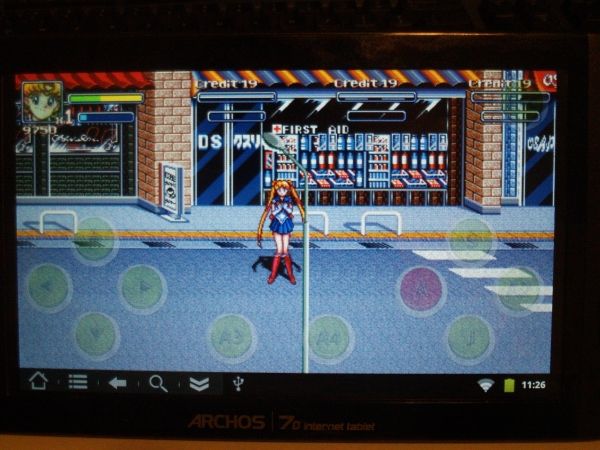 Virtual Buttons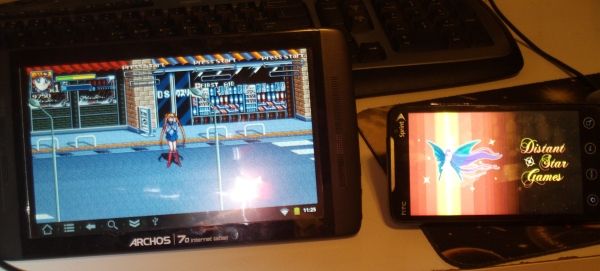 Android, meet Android
I hope this puts some fears to rest. We are most certainly working on the games. That much is certain.